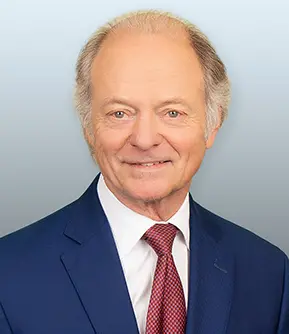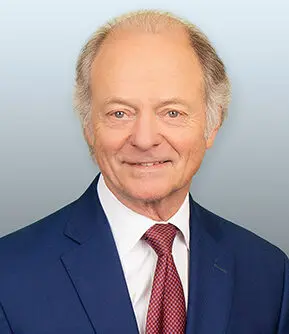 ---
Powerful partnerships. Standout solutions.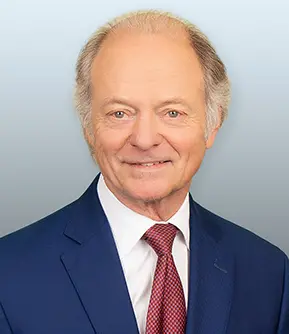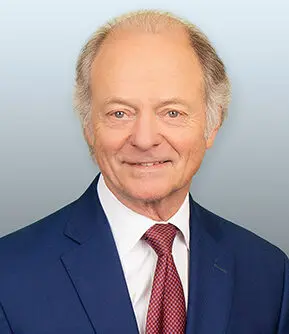 Joseph H. Huston, Jr.
joseph.huston@stevenslee.com
Wilmington
Phone: 302.425.3310
Fax: 610.371.7972
Areas of Focus
Practice
Bankruptcy and Financial Restructuring
Energy, Communications and Public Utility
Joe is Co-Chair of Stevens & Lee's Bankruptcy and Financial Restructuring Group. He focuses on corporate bankruptcies, restructurings and related corporate and commercial matters primarily in Wilmington, where he is resident, and the Greater Philadelphia area, and also appears in bankruptcy cases throughout the United States. He has represented numerous official committees of unsecured creditors and debtors, as well as institutional and other secured lenders in restructuring and enforcing secured obligations in out-of-court engagements and in plenary and bankruptcy court proceedings. He has worked with virtually every type of constituency in the reorganization and liquidation processes, particularly with official committees of unsecured creditors and ad hoc committees of interested parties, from money-center lenders and bondholders to individual deferred compensation and retirement plan claimants.
Prior to joining Stevens & Lee, Joe served as a Director of Business Investigation Services at Coopers & Lybrand, Philadelphia, as general counsel and Director of Corporation Administration of Philadelphia Suburban Corporation (now Aqua America, Inc.) (NYSE) and as a commercial and bankruptcy litigator at a major international law firm's Philadelphia office.
In addition to his bankruptcy and restructuring practice, given his training and experience as a commercial litigator, Joe regularly appears in bankruptcy litigation; in Delaware's Court of Chancery and Superior Court; before Delaware's Public Service Commission on behalf of a variety of regulated entities; in bankruptcy appeals and commercial cases in federal district court; and appeals to the Court of Appeals for the Third Circuit and the Supreme Court of Delaware. He has represented a wide variety of parties in nearly all forms of alternative dispute resolution in state and federal trial courts, in bankruptcy courts and in private proceedings. He has completed the Delaware courts' intensive civil mediation training program and is certified to conduct mediations in its civil courts. He also has been appointed to the Delaware Bankruptcy Court's Panel of Mediators and to its Mediation Rules  Subcommittee of its Local Rules Committee.
Joe has been primary or Delaware counsel to numerous creditors' committees, including in the Chapter 11 cases of ATLS Acquisition (Liberty Medical, LLC), Nebraska Book Company, The Penn Traffic Company, PPI Holdings, Inc., Interlake Materials Handling Co., Hines Horticulture, Eclipse Aviation and Tweeter Opco, LLC. He was Delaware special conflicts counsel to debtor Energy Future Intermediate Holding Company, LLC (In re Energy Future Holdings Corp.) in its Chapter 11 cases, and Delaware counsel to Wilmington Trust Co. as administrative agent in related litigation involving bondholders' rights to payments under certain obligations. He was co-debtors'counsel to retailer SJC, Inc. (Silver Jeans), and to Saab Cars North America in their Chapter 11 cases. He has been Delaware counsel to numerous "ad hoc" committees in Chapter 11s, including two successful committees of deferred compensation participants challenging their treatment in the Chapter 11s of sub-prime mortgage lenders New Century TRS Holdings and HomeBanc Mortgage Corp. and to a group of retirees pursuing retirement benefits in In re Furniture Brand, Inc., et al.
He has also appeared as bankruptcy or commercial litigation counsel in cases in Delaware and elsewhere for Morningstar, Inc., UTC/Pratt & Whitney Corp, Johnson & Johnson and affiliates, Lyondell Chemical Co./Basel, Enbridge, Inc., San Bernardino (CA) County, Alabama Power Company, Blue Cross/Blue Shield of Alabama, The Ames Companies, Inc. (formerly Ames True Temper), Lebanon Seaboard Corp., Keeneland Association, Inc., Fasig-Tipton, Inc., International Paper Co., Realty Income Corporation, Public Service Company of New Mexico, DeLage Landen Financial Services, The Conard-Pyle Company and Pence-Friedel Real Estate Developers, serving as counsel to one or more of them in the bankruptcies of Samson Resources Co.,Optim Energy LLC, Commerce Corporation, Revstone LLC, Raser Technologies, Big Ten Tires, Buffets Holdings, Inc., VICORP, Inc., GST Telecom, eSpire Communications, Exodus Communications, Montgomery Ward, ACT Manufacturing, Dairy Mart, Avado Foods/Don Pablo's, Footstar, Kmart, Discovery Zone, The Fleming Companies, Pathnet Communications, Bob's Stores, DB Stores, U.S. Internetworking, DBR/Two Days' and MCI/WorldCom.
He is involved in nearly every major bankruptcy case in the District of Delaware, representing creditors, creditors' committees and members of committees; bondholders and ad hoc committees; landlords and tenants; equipment lessors and lenders; asset purchasers; plaintiffs and defendants in avoidance actions; and virtually every other type of participant in a complex case.
Affiliations
Eastern District of Pennsylvania Bankruptcy Conference
American Bankruptcy Institute
American Bar Association, Business Bankruptcies and International Insolvencies subcommittees
Delaware State Bar Association, Bankruptcy Section
Pennsylvania Bar Association
Philadelphia Bar Association
Chester County Bar Association
National Multiple Sclerosis Society, Greater Delaware Valley, Board of Trustees and Executive Committee, 1977-2005; Chapter President, 1982-84; Vice President, 1981-82, 1986; Hope Award (exceptional service by a volunteer)
Primitive Hall Foundation, Volunteer
Brandywine Valley Association, Volunteer
The Brandywine Conservancy
Longwood Gardens
The Barnes Foundation
Stroud Water Research Center
Cornell University Laboratory of Ornithology
Buck & Doe Conservation Trust (open space conservation), Board of Trustees, 2005-2014; Vice President , 2009-2014
West Marlborough Township (Chester County, PA) Zoning Hearing Board
Recognition
Joe has been recognized in The Best Lawyers in America in the field of bankruptcy and debtor-creditor rights/insolvency and reorganization law since 2015. He has also been recognized as a Delaware Super Lawyer since 2016 and is rated AV®Preeminent™ by Martindale-Hubbell.
Education
Villanova University School of Law, J.D., cum laude; Editor-in-Chief, Vol. 22, Villanova Law Review; Order of the Coif
The Pennsylvania State University, B.A.