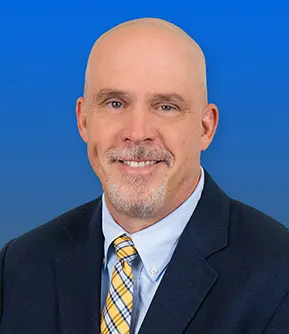 Edward C. Hogan
Shareholder

---
Powerful partnerships. Standout solutions.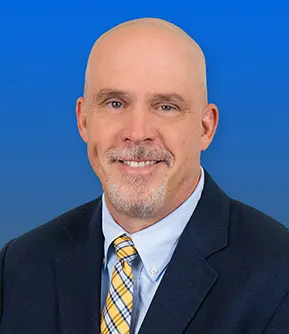 Edward C. Hogan
Shareholder
edward.hogan@stevenslee.com
Princeton
Phone: 609.243.6434
Fax: 610.371.7387
Areas of Focus
Practice
Corporate, Finance and Capital Markets
Ned represents private and public companies, including many financial institutions, in connection with general corporate matters, public offerings and private placements of securities, mergers and acquisitions, ongoing regulatory requirements under securities and banking laws, and shareholder matters.
Ned has served as both issuer's and underwriter's counsel in initial and secondary public offerings and in private placements of equity. He has served as counsel to both the acquirer and the acquired company in mergers and other change-in-control transactions. He has also represented several public companies in connection with the spin-off of a subsidiary to the company's shareholders to create a new publicly held company.
Ned has advised start-up (de novo) banks and their organizers on formation and organization matters, obtaining the necessary regulatory approvals and raising initial capital. He also serves as general counsel to mutual savings banks and mutual insurance companies and has represented them in regulatory matters, conversions from mutual to stock form and charter conversions. He has also assisted multiple banks and thrifts with the formation of their holding companies.
In addition, Ned has advised companies in their defense against hostile takeover attempts and in the design and implementation of anti-takeover provisions and techniques. Together with the firm's employee benefits lawyers, he has drafted and negotiated numerous employment and change in control agreements between companies and their executive officers.
Representative Transactions
Represented Freehold Bank in connection with its 2021 conversion to a Federal savings bank and acquisition by Columbia Financial, Inc.
Represented Atlantic Community Bankers Bank in connection with its 2021 sale of its controlling interest in its subsidiary ACBB-BITS, LLC to New Era Technology, Inc.
Represented Gibraltar Bank, a Federal mutual savings bank, in connection with its 2021 merger with Bogota Savings Bank, a subsidiary of Bogota Financial Corp. and Bogota Financial, MHC
Represented Janney Montgomery Scott LLC, as underwriter's counsel in connection with the 2020 public offering of depositary shares of  CNB Financial Corporation, each representing 1/40th ownership interest in a share of its 7.125% Series A Fixed Rate Non-Cumulative Perpetual Preferred Stock
Represented Clarion County Community Bank in connection with the 2020 formation of its bank holding company, CCCB Bancorp, Inc.
Represented Two River Bancorp in connection with its 2020 merger with OceanFirst Financial Corporation
Represented UpState New York Bancorp, Inc. and its subsidiary, USNY Bank, in connection with its 2020 merger with Norwood Financial Corp. and its subsidiary, Wayne Bank
Represented The Bank of Princeton in connection with its 2017 initial public offering (IPO) of common stock
Assisted The Bank of Princeton, Two River Bancorp, Clarion County Community Bank and AmeriServ Financial, Inc. with the formation and implementation of their dividend reinvestment plans
Represented Capital Bank of New Jersey in connection with its 2019 merger with OceanFirst Bank
Formed holding companies for Atlantic Community Bankers Bank, Midcoast Community Bank, 1st Colonial Community Bank, Liberty Savings Bank and Clarion County Community Bank
Represented Liberty Bell Bank in connection with its 2017 merger agreement with Delmar Bancorp and its subsidiary, The Bank of Delmarva
Represented Community Bank of Bergen County, N.J. in connection with its 2018 merger with Sussex Bank
Represented Atlantic Community Bancshares, Inc. and its subsidiary, Atlantic Community Bankers Bank, in connection with its 2018 acquisition of BBN Financial Corp and its subsidiary, Bankers Bank Northeast
Represented Freehold Savings Bank, Franklin Bank and 1st Bank of Sea Isle City in their conversions from federal savings banks to New Jersey savings banks, and 1st Colonial National Bank in its conversion from a national to a state-chartered bank
Represented Capital Bank of New Jersey in connection with its three tender offers for up to $4 million of its own common stock
Represented Liberty Bell Bank in connection with its negotiated sale of 2.9 million shares of common stock to one bank investor and its follow-on offering and sale of an additional 2.1 million shares to the public
Represented GCF Bank, a federally chartered mutual savings bank, in connection with its merger with another mutual savings bank, Investors Bank
Represented Saddle River Valley Bank in connection with the sale of its assets to Union Center National Bank and subsequent shareholder litigation dissolution
Represented Saddle River Valley Bancorp in connection with the sale of a 51% controlling interest to J.C. Flowers, a private equity firm
Represented Liberty Bell Bank in $9.1 million public offering underwritten by Janney Montgomery Scott LLC
Represented Mercer Mutual Insurance Company in connection with its mutual to stock conversion and related public offering
Formed 1st Colonial Community Bank, Capital Bank of New Jersey, Midcoast Community Bank, New Jersey Community Bank and Clarion County Community Bank and handled related public offerings
Affiliations
New Jersey Bankers Association, Conference Committee Member
Pennsylvania Bankers Association
South Jersey Bankers Association, Board of Directors
Northern New Jersey League of Community Bankers
IFI Insured Financial Institutions Group
Financial Managers Society
New Jersey State Bar Association
Pennsylvania Bar Association
American Bar Association, Business Section
Education
Dickinson School of Law of The Pennsylvania State University, J.D.
LaSalle University, B.A., magna cum laude
Bar Admissions
Court Admissions
U.S. District Court for the Eastern District of Pennsylvania
U.S. District Court for the District of New Jersey