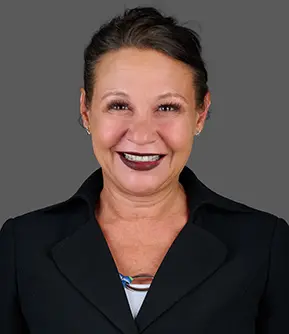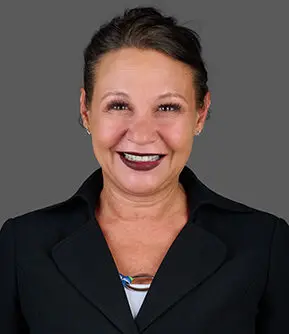 Lisa M. Scidurlo
Shareholder

---
Powerful partnerships. Standout solutions.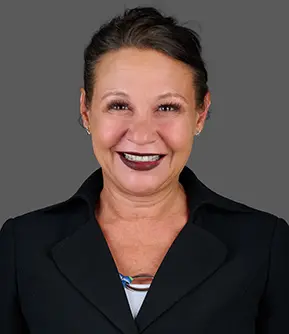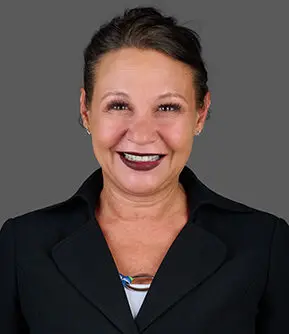 Lisa M. Scidurlo
Shareholder
lisa.scidurlo@stevenslee.com
Valley Forge
Phone: 610.205.6042
Fax: 610.988.0870
Areas of Focus
Lisa is Co-Chair of Stevens & Lee's Labor and Employment Department. She has approximately 24 years of experience focusing exclusively on Labor and Employment issues. She concentrates her practice in all aspects of labor management and employee relations, including counseling, training, compliance, and litigation. She regularly handles cases involving claims under Title VII, Americans With Disabilities Act (ADA), Age Discrimination in Employment Act, the Family Medical Leave Act (FMLA) and other federal, state and local employment discrimination laws. She has won significant victories after trial as well as dispositive motions in the United States District Court for the Eastern District of Pennsylvania and other Courts. She has also won significant victories at the Third Circuit and the United States Supreme Court.
Lisa represents employers at all stages of employment discrimination claims, including matters pending before the Equal Opportunity Employment Commission, the Pennsylvania Human Relations Commission, the Philadelphia Commission on Human Relations and the New Jersey Division on Civil Rights. She also represents employers in numerous other states, including but not limited to, Florida, New York, Delaware, North Carolina, New Mexico, Idaho, Missouri, Louisiana, Mississippi, California, Iowa, Indiana, Illinois, Texas and Ohio. She defends employers against charges before the National Labor Relations Board and counsels union employers on the administration and interpretation of collective bargaining agreements. Lisa handles cases involving wrongful discharge claims and other traditional contractual claims arising from employment, including breach of employment contracts and restrictive covenants, at all stages of the litigation.  She also handles employment due diligence in connection with mergers and acquisitions on a regular basis.
Lisa regularly counsels employers on compliance issues regarding the maintenance and administration of employment-related policies, including anti-discrimination policies, COVID-19 related issues, harassment avoidance policies, e-mail and electronic communication policies, social media policies and policies addressing family and medical leave. Lisa frequently lectures on topics including harassment avoidance, administration of the FMLA and the ADA, absence control management, managing in a union environment, maintaining a union free workplace for the non-union employer, effective documentation, e-mail and privacy, social media and the workplace, legal and effective hiring practices, managing intermittent FMLA leave and other employee relations topics, including issues related to COVID-19.
Lisa has significant experience conducting work place investigations, including those involving complaints related to equal employment opportunity and harassment, wage and hour, unsafe workplaces, whistle-blower, FMLA administration, ADA administration and other general employment-related grievances in an effort to save clients time and money, and to preserve good employee relations. Her investigative experience includes work corporate clients of all types and sizes.
In 1995, Lisa served as the first Legal Intern in Community Service student at Philadelphia Volunteers for the Indigent Program (VIP), where she gained valuable experience in legal community service work. Lisa is currently a member of the Bancroft Board of Directors' Program Quality Committee.
Representative Cases
Chughtai v. Jeanes Hospital
Tolan v. Temple Transport Team
Lewis v. QVC, Inc.
Seigfried v. Lehigh Valley Dairies, Inc.
Affiliations
Philadelphia Bar Foundation, Board Member
Philadelphia Bar Association, Labor and Employment Section
Pennsylvania Bar Association, Labor and Employment Section
American Bar Association, Labor and Employment Section
Recognition
As published in Philadelphia magazine, Lisa has been recognized as a Pennsylvania Super Lawyer since 2017.
Education
Temple University School of Law, J.D., magna cum laude
The Pennsylvania State University, B.A. with highest distinction
Bar Admissions
Court Admissions
New Jersey Supreme Court
Pennsylvania Supreme Court
Florida Supreme Court
U.S. Court of Appeals for the District of Columbia Circuit
U.S. Court of Appeals for the Third Circuit
U.S. District Court for the Middle District of Pennsylvania
U.S. District Court for the Eastern District of Pennsylvania
U.S. District Court for the Western District of Pennsylvania
U.S. District Court for the District of New Jersey
U.S. District Court for the District of Delaware
U.S. District Court for the Northern District of California
U.S. District Court for the District of Idaho