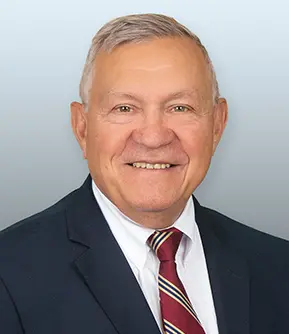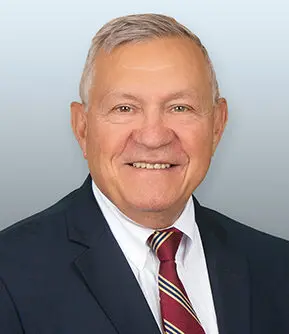 Hon. Thomas I. Vanaskie (Ret.)
Of Counsel

---
Powerful partnerships. Standout solutions.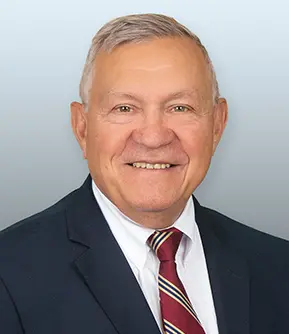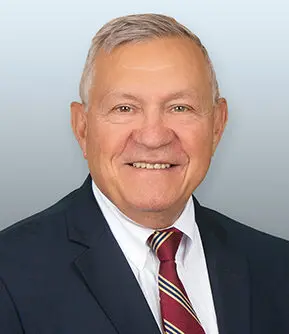 Hon. Thomas I. Vanaskie (Ret.)
Of Counsel
thomas.vanaskie@stevenslee.com
Scranton
Phone: 570.969.5360
Fax: 610.371.7360
Philadelphia
Phone: 215.568.7560
Areas of Focus
The Honorable Thomas I. Vanaskie, former Judge with the United States Court of Appeals for the Third Circuit and Chief Judge of the United States District Court for the Middle District of Pennsylvania, is a member of Stevens & Lee's Litigation Department.  He co-chairs the firm's Appellate Practice Group with Karl S. Myers and chairs the firm's Mediation, Neutral Services and Alternative Dispute Resolution Practice Group.
Judge Vanaskie was appointed to the United States Court of Appeals for the Third Circuit in 2010 where he served with distinction for eight years, participating in and deciding many complex, high profile cases. Before 2010, he served as a district judge for the United States District Court for the Middle District of Pennsylvania for 16 years, including seven years as chief judge.
In May of 2021, he was appointed by the President of the Pennsylvania Bar Association to serve as chair of a statewide task force to study the impact of the COVID-19 pandemic on the delivery of legal services and to make recommendations to mitigate the disruption of services resulting from future catastrophes. The task force generated a comprehensive report that will serve as the foundation for enhancing the use of technology to assure that legal services will be delivered despite widespread disasters.
Mediation/Neutral Services/Alternative Dispute Resolution
Judge Vanaskie's distinguished career as a federal appellate court judge, a federal trial court judge and trial lawyer provides him with an unparalleled ability to assist private parties resolve disputes through mediation. His focus is on helping parties resolve disputes with guidance that is informed, impartial, fair, and objective. Judge Vanaskie combines knowledge of the law, meticulous preparation and a highly practical perspective to engage the parties in seeking creative ways to solve problems and resolve disputes, drawing on his experience in having assisted parties in resolving countless disputes during his tenure on the bench.
Over more than four decades of service in the legal profession, Judge Vanaskie litigated or oversaw hundreds of complex cases involving areas as diverse as appellate, business and commercial, class action and mass tort, employment, ERISA, insurance, antitrust, securities, intellectual property, civil rights and personal injury cases. Whatever the nature of the dispute parties seek to mediate, Judge Vanaskie likely has real-world experience with similar cases and issues.
As part of Stevens & Lee's Neutral Services and Alternative Dispute Resolution Practice, Judge Vanaskie is available to serve as a private arbitrator in cases where mediation is not appropriate, but the parties have agreed to arbitrate their disputes. He has been appointed as a special master in complex, high profile litigation, including in Consumer Financial Protection Bureau v. Navient (M.D. Pa.), and in In re Valsartan, a complex multi-district products liability case pending in the District of New Jersey.
Appellate Practice
As Chair of the Appellate Practice, Judge Vanaskie leads a team of appellate practice specialists who assist clients on a national basis with all appellate challenges they may face. Here, Judge Vanaskie uses his direct experience as a Third Circuit Judge to assist clients in pursuing the best possible appellate results. He recently lead a team to overturn a trial court ruling that would have cost the City of Scranton more than $50 million.
In addition to providing unmatched appellate representation, Judge Vanaskie and the appellate team consult and assist clients at the trial level, partnering with trial counsel to identify key issues and offer strategies to preserve the key issues for appeal and pursue the admission of evidence in the record below that will enhance clients' prospects for successful appeal.
In addition to his work on behalf of Stevens & Lee clients, Judge Vanaskie and his team also serve as co-counsel with other law firms to assist their clients in pursuing or defending appeals. Judge Vanaskie also participates in "moot court" exercises to assist clients and their lead counsel prepare for appellate arguments.
Electronic Discovery Consulting
Judge Vanaskie has a keen interest in assisting parties in resolving technology and e-discovery related disputes. He is a contributing member of the Sedona Conference Working Group 1 on Electronic Document Retention and Production and Working Group 11 on Data Security and Privacy Liability. From 2001 to 2008, he served on the Information Technology Committee of the Judicial Conference of the United States, the policymaking body for U.S. courts. Judge Vanaskie was appointed chair of the Judicial Conference Information Technology Committee by the late Supreme Court Chief Justice William H. Rehnquist in 2005. He was also a member of the Third Circuit Judicial Council. Since 2007, he has served as an adjunct professor of law at the Penn State and Dickinson School of Law, presenting a course on electronic evidence. In 2016, Judge Vanaskie was appointed by Chief Justice John Roberts to serve on the Judicial Conference Space and Facilities Committee.
Judge Vanaskie consults with clients and counsel on electronic discovery matters, providing guidance on the resolution of discrete problems that may arise and on the adoption of best practices, on either a case-specific or general basis.
Representative Cases
Business/Commercial
In re Pressure Sensitive Labelstock Antitrust Litigation, MDL No. 1556 (Multi-district class action alleging a conspiracy to fix prices in the self-adhesive labelstock industry): Published opinions reported at 226 F.R.D. 492 (M.D. Pa. 2005), 356 F. Supp. 2d 484 (M.D. Pa. 2005); 566 F. Supp. 2d 363 (M.D. Pa. 2008)
Santana Products, Inc. v. Bobrick Washroom Equipment, Inc., No. 3:CV–96–1794 (Action by toilet partition manufacturer asserting antitrust violations, false advertising and interference with contracts): Published opinions reported at 14 F.Supp.2d 710, 69 F.Supp.2d 678, 249 F.Supp.2d 463, aff'd in part, rev'd in part, 401 F.3d 123 (3d Cir. 2005)
Class Action/Mass Tort
Bauer v. Bayer A.G., M.D. Pa. No. 3:CV-03-1687 (Class action by beekeepers alleging defendant's insecticide decimated honey bee population): Published opinion reported at 564 F.Supp.2d 365
In re Schering Plough Corp. Intron/Temodor Consumer Class Action, 3d Cir. Nos. 10–3046, 10–3047 (Putative class action under the Racketeer Influenced and Corrupt Organizations Act concerning marketing campaigns to influence physicians to prescribe drugs for off-label uses): Published opinion reported at 678 F.3d 235
Federal Law
NCAA v. Christie, 730 F.3d 208, 241-51 (3d Cir. 2014) (dissenting); and 832 F.3d 389 (3d Cir. 2016) (dissenting). Judge Vanaskie dissented twice in this action, concluding that the Professional and Amateur Sports Protection Act was unconstitutional, a conclusion the United States Supreme Court subsequently adopted and confirmed in Murphy v. NCAA, 138 S. Ct. 1461 (2018).
Pennsylvania Department of Public Welfare v. Sebilius, 3d Cir. No. 10–4584 (Action concerning $5.6 million overpayment to state under the Aid to Families with Dependent Children program): Published opinion reported at 674 F.3d 139
Santomenno ex rel. John Hancock Trust v. John Hancock Life Ins. Co., 3d Cir. No. 11–2520 (ERISA action claiming excessive fees on annuity insurance contracts offered to plan participants): Published opinion reported at 677 F.3d 178
Employment
Jeffrey v. Ashcroft, M.D. Pa. No. 3:CV–00–1442 (Disability discrimination claim based upon chronic obstructive pulmonary disease): Published opinion reported at 285 F.Supp.2d 583
Woodard v. FedEx Freight East, Inc., M.D. Pa. No. 3:CV–06–1968 (Action under the Fair Labor Standards Act alleging violations of overtime provisions): Published opinion reported at 250 F.R.D. 178
Civil Rights
Blackhawk v. Pennsylvania, D. Pa. No. 3:CV–99–2048 (Action by Native American asserting violations of First Amendment rights by state in refusing to grant exemption from fee requirements to possess black bears): Published opinions reported at 114 F.Supp.2d 327, 225 F.Supp.2d 465. Affirmed 381 F.3d 202
Padilla v. Miller, M.D. Pa. No. 3:97–CV–0873 (Civil rights action based upon alleged unlawful search and seizure during a roadside stop): Published opinions reported at 143 F.Supp.2d 453, 143 F.Supp.2d 479
Insurance
H.E. Insurance Co. v. Charles Boyer Children's Trust, M.D. Pa., No. 3:CV-04-1652 (Coverage dispute involving commercial lines insurance policy and mud and water damage to a bowling alley): Published opinion reported at 455 F.Supp.2d 284, aff'd, 269 Fed. Appx. 220
Fidelity and Guaranty Ins. Underwriters, Inc. v. American Buildings Co., M.D. Pa., No. 3:CV–95–129 (Application of the anti-subrogation rule in context of property insurer's action against warehouse manufacturer): Published opinion reported at 14 F.Supp.2d 704
Personal Injury/Torts
Spence v. ESAB Group, Inc., 3d Cir., No. 09–4363 (Action for damages sustained when load being carried by tractor trailer shifted and tractor trailer overturned): Published opinion reported at 623 F.3d 212
McAndrew v. Garlock Equipment Co., M.D. Pa. No. 3:CV-03-0872 (Products liability action concerning exploding thin wall tubing used in roofing industry): Published opinion reported at 537 F.Supp.2d 731
Intellectual Property
Laminations, Inc. v. Roma Direct Marketing, LLC, M.D. Pa., No. 3:CV–06–2108 (Patent infringement action concerning self-watering planter): Published opinion reported at 516 F.Supp.2d 404
New Dana Perfumes Corp. v. The Disney Store, Inc., M.D. Pa., No. 3:CV–00–1345 (Trademark infringement action by owner of the Tinkerbell trademark): Published opinion reported at 131 F.Supp.2d 616
Affiliations
Third Circuit Task Force on Libraries, Co-Chair
Lackawanna Bar Association, Board of Directors member
Pennsylvania Bar Association, Judicial Administration Committee Vice President
Northeastern PA Trial Lawyers Association, Board of Directors member
Lawyers' Advisory Committee, Middle District of Pennsylvania
Civil Justice Reform Act Group, Middle District of Pennsylvania
Pennsylvanians for Modern Courts, Board of Directors member
Law360 2020 Appellate Editorial Advisory Board member
Alumni Fellow, Penn State University Alumni Association, 2014
Our Lady of Lourdes Regional High School Alumni Association, President
Scranton Preparatory School, Chair, Board of Trustees, 2001–2003
Lycoming College Phi Kappa Phi Honorary Society, Lycoming College
Academic All-American Hall of Fame (Football), 2013
Middle Atlantic Conference Hall of Fame (Football), 2018
Lycoming College Athletic Hall of Fame (Football), 1994
First Team, Academic All-American, College Division (Football), 1974
Education
Penn State Dickinson School of Law, J.D., cum laude, (member, Dickinson Law Review, Appellate Moot Court Board and International Law Moot Court Team)
Lycoming College, B.A., magna cum laude
Admissions
Court Admissions
U.S. Supreme Court
U.S. Court of Appeals for the Third Circuit
U.S. District Court for the Eastern District of Pennsylvania
U.S. District Court for the Middle District of Pennsylvania
U.S. District Court for the Western District of Pennsylvania