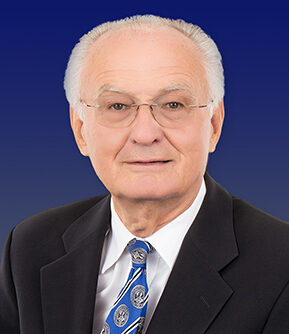 John W. Espenshade
Partner

---
Powerful partnerships. Standout solutions.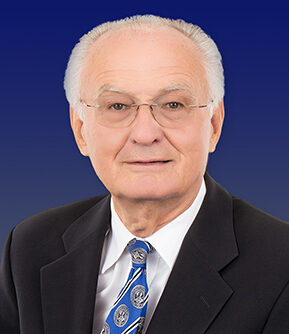 John W. Espenshade
Partner
john.espenshade@stevenslee.com
Lancaster
Phone: 717.399.6621
Fax: 610.236.4174
Areas of Focus
Industries
Higher Education
State and Local Government
John focuses his practice on state and local government, municipal law, public-private partnership (P-3) projects, infrastructure and government affairs. He represents state and local municipal government units and municipal authorities, including housing, redevelopment, convention center, water and solid waste, infrastructure, stadium, hospital and transit projects, as well as school districts and colleges. John is a member of the Stevens & Lee team which successfully represents clients in connection with securing and implementing state-sponsored financial assistance programs. He represents private-sector clients in connection with complex procurement, bidding, contracting and security services.
Throughout his career, John has represented Pennsylvania municipalities in legal, infrastructure, management, operations, procurement, personnel, budgeting, capital projects, finance and taxation matters.
He has served and/or presently serves as counsel for governmental entities:
Pennsylvania Department of Community and Economic Development (DCED): Counsel in connection with Pennsylvania's Municipalities Financial Recovery Act (Act 47) including the cities of Shamokin, Altoona, Harrisburg and Reading
Lancaster County Redevelopment Authority
Advisor in connection with the use and adoption of TIF, BID and LERTA financing techniques and securing financing for economic development projects
Lancaster County Housing Authority
Lancaster County Redevelopment Authority in the successful construction, development and continuing ownership of Clipper Magazine Stadium
Lancaster County Convention Center Authority (lead counsel in the successful 10-year development and construction of the $170 million Hotel and Convention Center as a public-private partnership)
Lancaster County Land Bank Authority
County of Lancaster Board of County Commissioners, Solicitor
Solicitor and/or special counsel for a number of Pennsylvania school districts
Select representative engagements:
Advised government units in connection with municipal asset monetization and related structured transactions
Served as special counsel in connection with a city's successful take-back of the water and sewer infrastructure systems assets from municipal authorities, one of the largest municipal infrastructure take-backs in Pennsylvania history
Represents public-private partnership (P3) infrastructure projects on behalf of either public sector clients or private sector clients
Represented a municipal authority as special counsel and successfully defended against the hostile takeover by a local government of the authority's water/sewer system
Represented a PA county in the negotiated sale and privatization of a large county nursing home
Represented a multinational Japanese manufacturer in a successful high stakes litigation in the U.S. over a period of six years
Represented a multinational Japanese firm in the negotiation and acquisition of a German manufacturing facility in Germany
Represented a Swiss manufacturing firm in the U.S. in connection with transactional, contracting and procurement matters
Represented Pennsylvania colleges in connection with higher education issues
Translates German language documents and information for clients
Affiliations
National Association of Bond Lawyers
Pennsylvania Bond Lawyers Association
Pennsylvania Bar Association
Lancaster County Bar Association
American Bar Association
Lancaster World Affairs Council
Lancaster Rotary Club
Hamilton Club of Lancaster
Pennsylvania Society
Scoring Judge, American Mock Trial Association (Colleges & Universities) – Opening Round Championship Series Tournament
Education
University of Notre Dame Law School, J.D.
London Centre for Legal Studies, London, England
Philipps Universität, Marburg, Germany
The Pennsylvania State University, M.P.A.
Elizabethtown College, B.A.
Bar Admissions